Our Facilities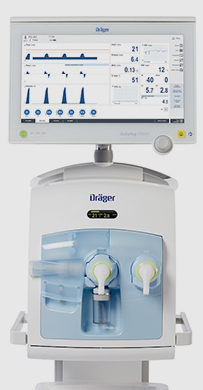 02/11 – Ventilators
German tech based exclusive for newborn baby (up to 5 kg )
2 Babylog 8000 plus
Graphic mode to demonstrate all patient lung physiology with ventilator setting parameters
New Volume guaranteed mode for better outcome in preterm HMD and other respiratory morbidities
For Non invasive NIMV therapy HFV mode for MAS, PPHN management
Our Facilities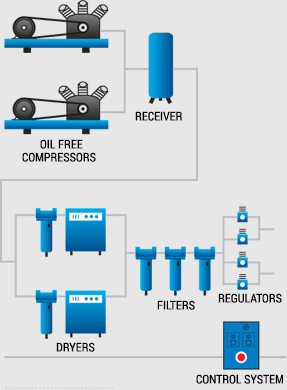 11/11– Oxygen and air line
Dint TECH Central compressor line with filter inbuilt of 0.5 micron capacity
Central oxygen line with 8 cylinder capacity
Each bed has oxygen and air outlet for ventilator
NICU design has been made as per norms of WHO and NNF
Spacious NICU (total exclusive NICU hospital area 4250 sqft, only NICU area 1390 sqft)
Attend the Baby's Delivery
Newborn Evaluation at 24 Hrs
Neonatal Emergency Transport Service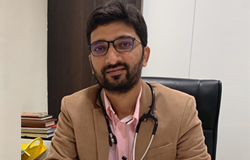 Dr Vaibhav Patel
MD.Pediatrics. IAP Fellow in Neonatology
He is a IAP certified Neonatologist Pediatric physician with a broad range of experience in providing care to critical infants with extreme prematurity, congenital abnormalities and complex heart disease with expertise in quality improvement. He is doing his exclusive newborn practice since last >5 years. He is in pediatric field since last more than 8 years.
+ Read More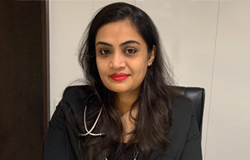 Dr Heena Patel
MBBS, Pediatric nutritionist
She is a Sincere, confident and loving doctor who has now experience of level 3 Nicu care for more than 5 years.
Providing emotional support to parents; communicating with parents; providing family-centered developmental care, peer-to-peer support, planning for discharge and beyond; and supporting staff while they support families.
+ Read More
બવ સારી હોસ્પિટલ છે. અમારા દીકરાને સેફ કરવા બદલ ખુબ ખુબ ધન્યવાદ છે. હાસ્ય હોસ્પિટલ માં બાળકના માતા-પીતા ખરેખર એમના ફેસ પર એક મોટું હાસ્ય લઈને ઘરે પાછું આવે છે. અહીંયા હાસ્ય હોસ્પિટલ આવી જ રીતે દરેક માતા-પિતા ના ફેસ પાર હાસ્ય આપે આવી એમાં ભગવાન ને પ્રાથના કરીએ.
Vandanaben Nirmalbhai Limbachiya (Neev)
– Gadh, Palanpur
ये बच्चा वही हे जो ८ महीने पहले आपके हॉस्पिटल में एडमिट था जो आपने अपनी पूरी मेहनतकी और हमारे बच्चे को हसाया जो आज बिलकुल सवसत हे और खुश हे और हम भी खुश हे इसी लिए आपको भी थेंक्सहैप्पी मदर्स दे.

Kamlakuvar Hemsingh (Pruthvisingh)
– Revdar, Sirohi
But on the feedback side, I really appreciate your services. Especially you as Doctor, kind and polite, caring and understanding the situation. And your staff is well groomed and well trained. I wish all the best for future. May God bless you to take care of infant child.
Poonam Pravin Soni (Krishna)
– Rajasthan